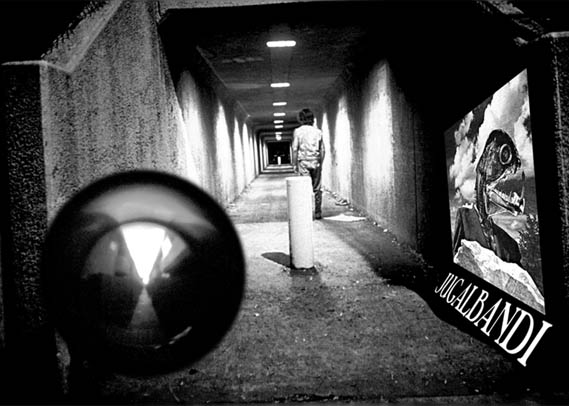 I accept payment through PayPal (see below for details)
I will be happy to answer questions about the content/style of any CD before you buy. (Please mention something about this in your subject heading to be sure your message is not deleted.) Email: greg@gregsegal.com
New, 1/19/12: Phantom Airship logo T-shirts. Size XL, b&w silkscreen design on white shirt. $9 plus shipping ($3 U.S.; $5 outside).

CDs listed by type:
Solo:
Phase Two: Selected Recordings, 2001-2006
CD, 75 minutes, 14 tracks, $6. A sampler featuring a track each from 14 albums: In Search Of The Fantastic, intext, Asleep Or Somewhere Else, An Awareness Of Frameworks, The Eye That Shines In Darkness, Standard, The Hero As Pantry, Planet Of Garbage, Episodes, Adventures Of Forever And Nowhere, Rivers, A Play Of Light And Shadow, The Old Familiar Place, and Tales Of Today Will Be Tales Of Long Ago.

Tales of Today Will Be Tales Of Long Ago

CD, 52 minutes, 21 tracks, $6. A musical look backwards and a farewell as what is becomes what was. Elements of blues, jazz, hard rock, soul and Segalian musical textures season the sonic stew.

" Each track flows so smoothly into the next that, taken together, they give a conceptual feel to the music... I get a distinct sense that from song to song some story is unfolding. We've got easy paced rockers with a progressive rock edge, and much more, including some raw punky rockers that really grabbed me..." Jerry Kranitz, Aural Innovations
The Old Familiar Place
CD, 46 minutes, 17 tracks, $6. More musical impressions of hauntings, this time all centrally based around "a house with history". Elements of jazz, musique concrete, classical avante garde, deranged chamber music, and heavy prog combine to paint aural portraits of a bad place, its spectral dwellers, and its ongoing quest for new company.

" ...Like a spaced out orchestra of ghosts. I imagined exploring the old familiar place on the CD cover, walking into a large room and seeing all these transparent ghostly beings performing. In fact, I left the CD cover sitting in front of me throughout the album, with this big old Adams Family looking house so perfectly matching the music it apparently inspired, and each track feeling like a step into another room, up the staircase to the next floor and yet more discoveries." Jerry Kranitz, Aural Innovations
A Play Of Light And Shadow
CD, 52 minutes, 22 tracks, $6. Frequently dark progressive world rock with influences of jazz and musique concrete, based on the No plays, Japanese myth, and kwaidan right here in the US.

" Another excellent collection of creative and often exciting instrumentals... anyone into adventurous musical experiences will find the album thoroughly entrancing and accessible." Jerry Kranitz, Aural Innovations
Rivers
CD, 73 minutes, 33 tracks, $6. A journey through the rivers of the world both in symbol and reality. Lots of acoustic and "world" sounds on this (mandolin and dulcimer are the featured instruments), comingled with Segalian electronics/textures and rock (progressive and otherwise).

" This is an outstanding CD, easily one of the best Iíve heard in 2006. If I was still doing a top ten this would be in it without a doubt. " Don Campau, No Pigeonholes

" A great instrumental album for listeners who want an inspired compromise of symphonic music into an area of arranged acoustic improvisation. Well done !" Gerald Van Waes, Psyche van het Folk
Adventures Of Forever And Nowhere
download or stream from Bandcamp
68 minutes, 29 tracks. An instrumental progressive rock and roll meditation on evolution, extinction, UFOs, and strange apparitions out of time. The most fully rock-oriented CD of the 2003 solo series. But little surprises lurk around every corner.

" What we have here is a Prog Rock n Roll album...Plenty of guitar driven hard rock n roll with a progressive rock edge, fiery garage-surf rock, melodic psychedelically tinged pieces, Space Rock and soundscape vignettes..." Jerry Kranitz, Aural Innovations
Episodes
CD, 41 minutes, 5 tracks, $6. Progressive psychedelia and experimentation; structural complexity and oceans of sound. Features the epic 30 minute title track and 4 others.

"Orchestral elements, sound textures and general sound experimentalism, plenty of atmospherics, mostly on the darker side of the mood spectrum, rock and psych guitar, along with the usual array of Segal guitar sounds and manipulations, and an assortment of avant-prog bits and pieces." Jerry Kranitz, Aural Innovations
Planet Of Garbage
CD, 59 min., 5 tracks, $6. A dark sonic landscape of a possible future.

"The entire album sounds like it was recorded in a tin room full of bits of burning rubble, with a noisy high-powered sprinkler system going off intermittently. Occasionally, a garbage truck drives into the room, moves some things around, crushes others, and then drives out of the room, dragging a long train of ripped metal and broken glass behind it. It's just a beautiful thing to listen to..." Holly Day, Cosmik Debris

"..this is seriously image inducing stuff. The kind of sound creation that you don't actively think of while watching that ultra cool sci-fi flick but would render the film woefully lacking if it wasn't there." Jerry Kranitz, Aural Innovations
The Hero As Pantry
CD, 41 min., 8 tracks, $6. Musical surrealism with a humorous edge, based around manipulated vocal tapes with corresponding instrumentation.

"I receive a great deal of ambient recordings, much of it very good, but little of it that really sets itself apart from the rest. But to hear space ambient music combined with more experimental elements makes things considerably more interesting...these pulsations are mesmerizing... a harrowing and surrealistic ride." Jerry Kranitz, Aural Innovations
Standard
CD, 53 min., 23 tracks, $6. Instrumental meditations on conformity and freedom, machines and humans, creativity and routine. Music for rebellions in the age of artificial intelligence.

" ...Proggy guitar driven rock instrumentals... spacey soundscapes and electronic sounding pieces...singing atmospherics..." Jerry Kranitz, Aural Innovations
The Eye That Shines In Darkness
CD, 76 min., 19 tracks, $6. All pieces created with bowed device and effects- kosmiche meets Bernard Herrmann.

"This is dark avant experimental soundscraping work. Long distance birds sounds like loops through pipes, scraping edges, like crawling machinery, with bowed devices, ghostly violins, some distant stone avalanches, or threatening background double bass machinery. A smoothly consistently evolving contemporary filmic soundtrack." Gerald Van Waes, Psyche van het Folk
An Awareness Of Frameworks
CD, 70 min., 23 tracks, $6. Music to hop epistemologies by.

"An amazing excursion (23 tracks) into rockin' opera that opens th' covers of Pandora's (proverbial) box, & will worm its way into your mind so firmly that you'll (still) have snatches of it coursin' through yer' veins 20 years from now." Rotcod Zzaj, Improvijazzation Nation
In Search Of The Fantastic
CD, 78 min., $10. In early 2002, after a 9 year break from solo work, this CD inaugurated Greg Segal's "second phase"- a primarily instrumental vein of experimentation and sonic landscaping wizardry. This is an album inspired by the quest for something "other"; through art or the spiritual, through peak experiences or paranormal investigations, in the realms of imagination or at large in the world; encounters with the unknown by chance or design. A soundtrack for experiences outside the ordinary. 19 instrumental pieces and 1 with narration (poem by Edgar Allan Poe).

"Segal's greatest achievement is in reminding us that the humble electric guitar is still one of the most versatile tone generators around; that he does this in such an unassuming, innately musical fashion makes his Search for the Fantastic a trip worth taking." Peter Marsh, BBC
Always Look On The Dark Side Of Life
selected recordings, 1984-1993
CD, 73 min., $10. This retrospective, spanning the 5 albums of the "phase one" era, features "The Taker", "Demolished" and 16 others.

"Being a fan of classic rock - prog, psychedelic and otherwise - I really do like this compilation release. It brings to mind for me The Byrds, The Hollies, The Rolling Stones, Cream, and as mentioned early Deep Purple, David Bowie, Pink Floyd... etc... even if the music doesn't sound like every artist I just mentioned. The sound and style is so true, even down to production -- if you didn't know otherwise, you'd swear they were vintage records of the period from some band you know you can name, but the name is just that elusive. " Stephanie Sollow, Progressiveworld.net
Darkland Express parts one and two
CDs, 63 min. each, 18 tracks each, $12. The dark side of modern life seen mostly through dreams, this is a continuation and expansion of themes begun with "Water From The Moon". Song-oriented, but not without surprises.

"Throughout the 36 tracks that make up this two volume collection we hear a variety of sounds that draw on 70's rock influences. Hard rock, Blues, Progressive, and plenty more that's not so definable. But there's an abundance of contrasting sounds and styles that go together nicely and give the songs a sound that you can groove to but are still way off in left field and offer lots to digest for those who want to tune in closely." Jerry Kranitz, Aural Innovations

A Real Human Being
CD, 27 min., 10 tracks, $6. Soundtrack for Terry Ann Daugherty's independent short film.
Water From The Moon

CD, 47 min., 8 tracks, $6. Frequently dark songs and lyrics based mostly on dreams and inner events. A mix of electronic and acoustic sounds.

"...one of Greg's creepiest, freakiest, and most purely psychedelic albums...'The Taker'...gets my vote for one of the scariest songs ever recorded." Jerry Kranitz, Aural Innovations
The Fourth Of The Three

CD, 54 min., 4 tracks, $6. Abstract electric guitar pieces exploring the limits of the instrument, with results bearing a frequently harsh and alien edge. Three of these are remix/remasters (direct to CD) of material previously released on the "Experimental Guitar" cassette.

"...this is probably the most unique and, what's central, most imaginative Space Rock album I've ever heard."

Vitaly Menshikov, ProgressoR
Night Circus parts one and two
download or stream at Bandcamp!
part one
part two
Part one: 42 min., 12 tracks, part two: 52 min., 4 tracks. Night Circus is a concept album about the end of civilization brought about by millions of angry ghosts. Features guest artist Kenny Ryman of Paper Bag and Points of Friction.

"...loads of gorgeous guitarscapes, 70's influenced prog rock, and Greg's trademark dark and often disturbing songs...Who needs drugs when you can slip on the headphones and fall into a trip like this." Jerry Kranitz, Aural Innovations

"I regard (Night Circus II) not only as the best of those albums by Greg that I've heard up till now, but also as a complete masterpiece." Vitaly Menshikov, ProgressoR
A Man Who Was Here
click here to download or stream at Bandcamp.com
51 min., 12 tracks. Once upon a time, rock had no limits; there were 2 minute pop songs and 11 minute jam freakouts. Welcome back to the abolition of limits.

"...an excellent album and probably some of Greg's wilder moments." Jerry Kranitz, Aural Innovations
Cold Sky:
Cold Sky Live at Be Bop Records, 2/8/89
CD, 55 min., 8 tracks, $6. First release of this band featuring Greg Segal, George Radai of Paper Bag, and Hyam Sosnow of Jugalbandi. Includes "Blacklight Towers", which is not available in any version anywhere else.
"...the trio turns in a brilliant performance." Peter Thelen, Expose'
In Process
CD, 60 minutes, 11 tracks, $6. These are recordings from rehearsals, and one radio show, recorded between October 1988 and February 1989. They show the band working its way through various arrangements and songs. This CD includes two lengthy improvisations, the aptly named "Energetic" (13 min.) and the eerie "Nights Without Time" (12 min.).
The King Of Illusion Variations
CD, 53 minutes, 1 track, $6. The editing process as a method of creation: this CD makes one massive piece from many fragmentary versions of the Cold Sky set finale "King Of Illusion". (Many great fragments; no complete versions, other than the one on "Live At Be Bop Records".) This is a non-stop, all-out fiery jam extravaganza.
Paper Bag: Airwave Rituals
CD, 60 minutes, 16 tracks, $12. Pieces from the 1986 world radio tour. All pieces previously unreleased! Have a look here for more info about the radio sets, and here if you don't know who Paper Bag is (was).
Collaborations:
Building: "Frank Idyll Growth"
download or stream from Bandcamp
In January 2014, Bret Hart and Bob Jordan spent a weekend improvising music at Bret's home studio in North Carolina. The results were then uploaded to a safebox, to be retrieved by an eager Greg Segal for him to have his way with. The results are primitive, delicate, slap-dashedly precise and brutal in an aesthetically pleasing way. Never has the musical juggling of an egg, a chainsaw and a burrito sounded so good.
David McIntire and Greg Segal: "Wonder, Doubt And Curiosity"
CD, 35 minutes, 14 tracks, $10. Acerbic and sensitive, assaultive and thought provoking, Paper Bag poet David McIntire turns in 14 readings set to wide-ranging new music by what's 'is name. Styles range from acoustic to electronic, punk to ambient, metal to jazz. You know, the usual.
Eric Wallack & Greg Segal, "Asleep Or Somewhere Else"
CD, 75 min., 17 tracks, $6. Atmospheric pieces covering a wide range of styles (from pastoral to nightmarish) and instruments (from alto sax to pipa to the humble electric guitar).

"This is right up there with the best material of other genre-defying guitarists like Weingarten and Tibbets. A sure fire bet for my 'Best of 2003' list." Jim Chokey, Expose'
intext (with Chrissy Barr)
CD, 57 min., $6. Two experimental/ambient pieces, one made using household objects (and no conventional instruments), and the other based around the sounds of a rainy street at night.

"Segal and Barr have created absolutely mind-shattering music...Put on the headphones, turn out all the lights, and dig it." Peter Thelen, Expose'
Dog Neutral
In Gear (vol. 1 & 2)
Jugalbandi (on Great Artiste 89 records):
Guitar and drum duets recorded live to DAT: improvisations in rock, prog, psych, jazz, space and beyond....
Jugalbandi Classic
Recordings from 1993
Mt. Pinatubo Sunsets
The 4th and final CD of the Jugalbandi 2003 sessions
Bid For Legitimacy
The 3rd CD of the Jugalbandi 2003 sessions
Laydown Delivery
The 2nd CD of the Jugalbandi 2003 sessions
NIGHT CRAZY
The first CD of the Jugalbandi 2003 sessions
Jugalbandi: 1999
2 CDs:
Jugalbandi: 1999
Jugalbandi: 1999 Deep Cuts
CDs, 76 & 70 min., $10 each, $14 for the set.
Jugalbandi 2000
3 discs:
*The View Is Better From The Top Of The Food Chain*
*Yellow Star Mailing List* *The Cram And Stuff Method*
CDs, 71-73 min., $10 each or $25 for the set.
Shipping:
In the US: $3 S&H for single disc
Outside the US: $7 S&H for single disc
(orders of multiple discs: e-mail me with your order & shipping address for price)
I now accept credit cards through PayPal. Email your order to orders@gregsegal.com and I'll invoice you and provide instructions for paying through PayPal.

PayPal is my preferred method of payment for international orders.
Guarantees and special orders
All CDs are guaranteed against mechanical defects (skipping, glitches, etc). The disc itself will be replaced- hang on to your cover.

Note: It has come to my attention that some people are concerned with the use of paper labels, which are used on all Phantom Airship releases. While there has never been any trouble of this type reported to me, Phantom Airship will give a lifetime guarantee on all purchased CDs against label-related problems. Just send in your old one and a new one will be sent back.

(If you run over it with your truck, your cat pees on it, you used it for air hockey, etc., sorry, you're on your own.)

You may also purchase, by request, unlabeled copies of any CD in the catalog.

I am working on other options but, due to cost, they may take some time to implement. Your patience is greatly appreciated.

PHANTOM AIRSHIP records