Greg Segal with Friends....Invisible Ground of Sympathy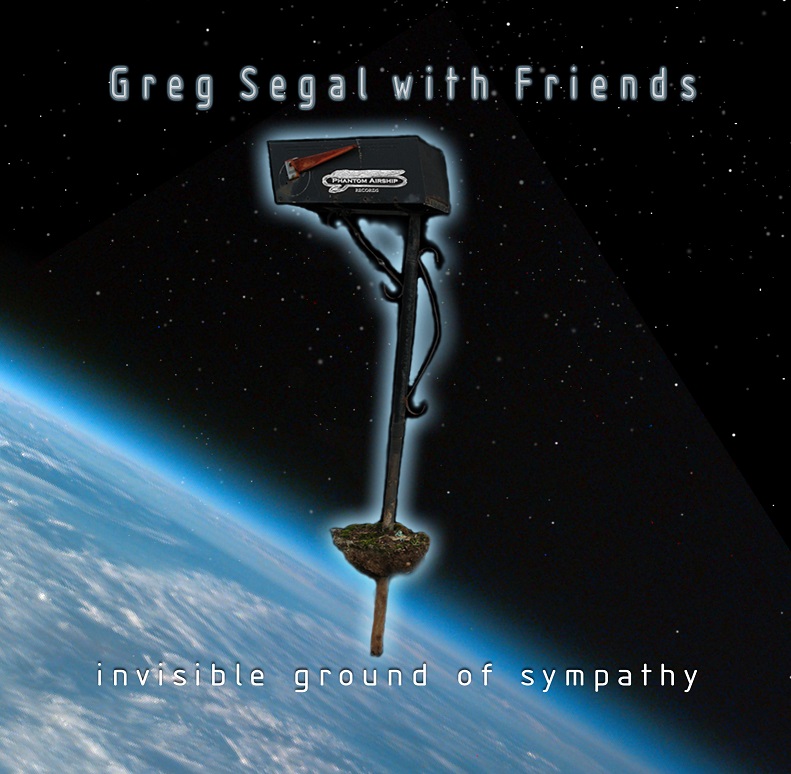 Free download! (zip file; includes cover art)
(right click: "save target as")
If you prefer an actual CD, there are currently 11 hard copies (professional print & replicated) available for $10 each. This money will go into printing vol. 2, so if you're interested, contact me at: gregsegal@gregsegal.com

If you prefer: download the tracks individually. Right click on the track name, choose "save as", and enjoy!
Artist's names are linked to their websites! Hear more music by them! Learn more about their work!
with Dave Newhouse:
"Sing To The Angel In The Room" (Newhouse/Segal)
DN: 3 alto saxes, 3 baritone saxes, keyboard bass
GS: drums, percussion, guitar
with Eric Hausmann:
"Soft Jungle" (Hausmann/Segal)
EH: Naal, darbuka, clave, 16" frame drum, bendir, bamboo mouth harp, slit drum, 22" frame drum, waterphone, ghungroo, metal bowls, bamboo rattle, bass
GS: kalimba, broken toy guitar, keys, piano
with Bret Hart:
"Burlap and Shop Grease" (Hart/Segal)
BH: Telecaster, percussion
GS: guitar, slide, effects
with Jerry King:
"ein Pfund Fleisch" (King/Segal)
JK: two bass guitars (1993 Fender Jazz bass, 2011 American fretless Jazz bass)
GS: guitar, piano, organ, percussion, keys, recorder
with Forrest Fang:
"Belle Epoque" (Fang/Segal)
FF: Korg Karma and EMU Ultra Proteus synthesizers
GS: recorder, kalimba, synths, piano, percussion
with Walter Whitney:
"Contraption of Encryption" (Whitney/Segal)
WW: drum machine through guitar pedals
GS: synthesizers
with Charles Rice Goff III:
"Sensual, Artless, Beautiful" (Goff/Segal)
CRGIII: Korg R3 Vocoder/synthesizer, voice, sample from phonograph record
GS: piano, synthesizer
with Don Campau:
"Home Tapers Are Killing Music!"
DC: loops, software synths
GS: piano, guitar, keyboards
with Kevin Hay:
"Kelpy 2"
KH: Omnisphere, Native Instruments drum plugin
GS: synthesizers, piano
with Tom Stillwagon:
"Wicked Something"
TS: guitar and programming
GS: keyboards, drums, bass, guitar